Last updated on October 21st, 2019.
If you've got a loved one in your life who loves to cook, you're in luck. They are so easy to shop for! Here are 10 Gifts for Foodies Who Love to Cook.
If you've got a loved one in your life who loves to eat and loves to cook, you're in luck. They are so easy to shop for! And the best part is they will probably share their kitchen creations with you.
Here is a list of great gift ideas for the person who loves and appreciates good food, loves to spend time in the kitchen creating delicious meals, and loves to try new things. These are for the person who already has a favorite chef's knife, owns an Instant Pot, and is comfortable with some experimentation in the kitchen.
These are all gifts that I have personally used or I am eyeing closely this holiday season (hint hint!) and I would be thrilled to receive.
If you're looking for less pricey gifts, take a look at this list of Foodie Gifts for Under $10.
The links below are affiliate links, which means that this blog would earn a small commission if you purchase anything through these links. This is at absolutely no extra cost to you, and it's a great way to support this blog so that I can keep posting lots of new recipes. I would never recommend a product that I don't believe in.
10 Gifts for Foodies Who Love to Cook
Truffle Oils Gift Set
Truffles are one of the most sought-out ingredients in the foodie world. The fragrant mushroom adds a rich umami flavor to so many recipes. And while you probably can't afford to buy a whole truffle mushroom for your favorite foodie (though really, I would die of happiness if someone gave me that!), you can definitely give them this gorgeous set of truffle-infused olive oils.
This trio contains Black Truffle Oil, White Truffle Oil, and English Truffle Oil. Drizzle these oils over pasta, potatoes, and rice dishes and take your food to the next level. A few drops will add so much flavor to every-day recipes. They will thank you.
Butcher Box Subscription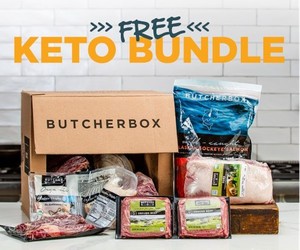 If you are looking for a gift for a meat eater, then Butcher Box is it. Butcher Box delivers high-quality, humanely raised meat right to your door. All kinds of cuts of beef, pork, and chicken, all raised without antibiotics or hormones. They make sure to package and ship their boxes carefully, so everything arrives frozen without any issues. It's a great value for high quality free-range meat. You will taste the difference.
Honestly, who wouldn't love to come home to a meat delivery and skip the grocery store or butcher?
You can use this link to get $25 off and FREE BACON with your order. Everyone loves free bacon.
Gourmet Sea Salts
These two sets of Gourmet Sea Salts are the perfect finishing salt for many dishes. Use them on steak, mashed potatoes, veggies, or even sprinkle the salts on fresh or grilled fruit for an amazing combination of sweet and savory flavors in every bite.
Sous Vide
This fancy cooking method is getting more popular now. Sous vide is the technique of cooking food at a controlled temperature water bath for a long time. Since the water is set for a certain temperature, typically 120F – 180F, you will never overcook the food. This method produces super tender steaks that are evenly cooked throughout. After cooking your food sous vide style, you can give it a quick sear in a cast-iron skillet and you've got yourself a gourmet meal that doesn't cost an arm and a leg.
In the past, sous vide required big bulky machines to hold the cooking water, but luckily technology has stepped up. You can now use an immersion sous vide cooker, so you don't need any new large equipment, just a large pot that you already have.
This is a perfect gift for someone who really likes to take the time to make elaborate meals at home for themselves and their loves ones, someone who likes to host fancy dinner parties, and someone who likes to dine at fine restaurants.
If you're going to get your foodie friend a sous vide immersion cooker, make sure you also get sous vide bags with a vaccum sealer so that they can get started right away!
Culinary Torch
This little gadget is what adds that addicting crunchy topping to Creme Brulee, or turns your meringue a beautiful golden brown. You can also use it to add some color to roasted, grilled meats, or sous vide meats.
A Culinary Torch is a great gift for the person who has pretty much every food gadget – chances are they do not own a culinary torch yet. They will love using it and you'll love trying their fancy desserts. 🙂
If you're going to get the culinary torch, make sure you get some butane gas so that they can use the torch immediately.
Salt, Fat, Acid, Heat: Mastering the Elements of Good Cooking
Have you seen the stunning 4-part series on Netflix?? If not, you should check it out. It is beautifully made, with lots artistic shots that will make you drool over every bit of food. Samin Nosrat will make you want to drop everything and travel all over the world to seek out these simple but special ingredients.
This book would make a great gift for someone who, like Samin, is obsessed with delicious food. It is a great coffee-table book and conversation starter. Please note, this is not a cookbook but a book about how to cook better food. So it's perfect for the person who always wants to learn more about everything.

Pizza Stone
This is a fun piece of bake-ware to own. If the foodie in your life likes making things like pizza from scratch, then they definitely need a pizza stone. It's not expensive, but it will step up their pizza game. Using the pizza stone will yield an amazingly crisp crust without any sogginess. This Ceramic Pizza Stone makes an inexpensive but fun and thoughtful gift. And the handles on the side are a must. I wish all baking dishes came with such handy handles!
Granite Bibimbap Bowls
These beautiful Bibimbap Bowls would make a great gift for someone who likes to cook different food from different cuisines. These granite bowls are used to make and serve Korean fried rice. The rice gets all crispy from the hot stone bowl. It makes all the difference between 'meh' bibimbap and authentic bibimbap. These bowls are also great for keeping food hot as you eat.
Korean food has been getting a lot more attention lately – more people are finally discovering how amazingly delicious it is. These gorgeous bowls would make a great gift because they are the kind of thing that is so fun to receive when you would probably not splurge on them for yourself. Hopefully they'll invite you over for some bibimbap!
If you want to make it a themed gift, you can also get them some Gochujang Sauce to pour on their delicious bibimbap.
Morel Mushrooms
Morel mushrooms are a delicacy in the mushroom world. Michelin-starred chefs use morels to add that wonderful touch of umami to their dishes and to add a depth of flavor to their creations. Morel mushrooms can be added to soups, sauces, pasta, and risottos. It's a fun ingredient to work with and something that not everyone will think to buy for themselves.
Blendtec Blender
OK, so how much do you love your foodie? A lot? Then splurge on a Blendtec Blender for them if they don't already own one. This thing is amazing and I use it every day, several times a day. From smoothies (even with kale!) and pureed soups, to almond butter, tahini, fresh chickpea flour, amazingly smooth hummus, and sauces.
Oh, and it makes a great frozen margarita. 😉
Blendtec is the company behind the "will it blend?" campaign – have you seen those videos on youtube of them blending all kinds of household objects in this blender? This industrial-strength blender can handle a LOT of wear and tear and has an 8 year warranty. So you know how cheap blenders break every 1-2 years? This blender will put an end to the madness.
Also, it's self-cleaning.
Blendtecs are pricey, but so worth it. And they often go on sale, so keep an eye on the price around the holidays.
Didn't find what you were looking for? Take a look at these Gift Ideas for Foodies Under $10. They make great stocking stuffers, too!
If you found this Foodies Gift Guide useful, don't forget to share it and pin it for later!